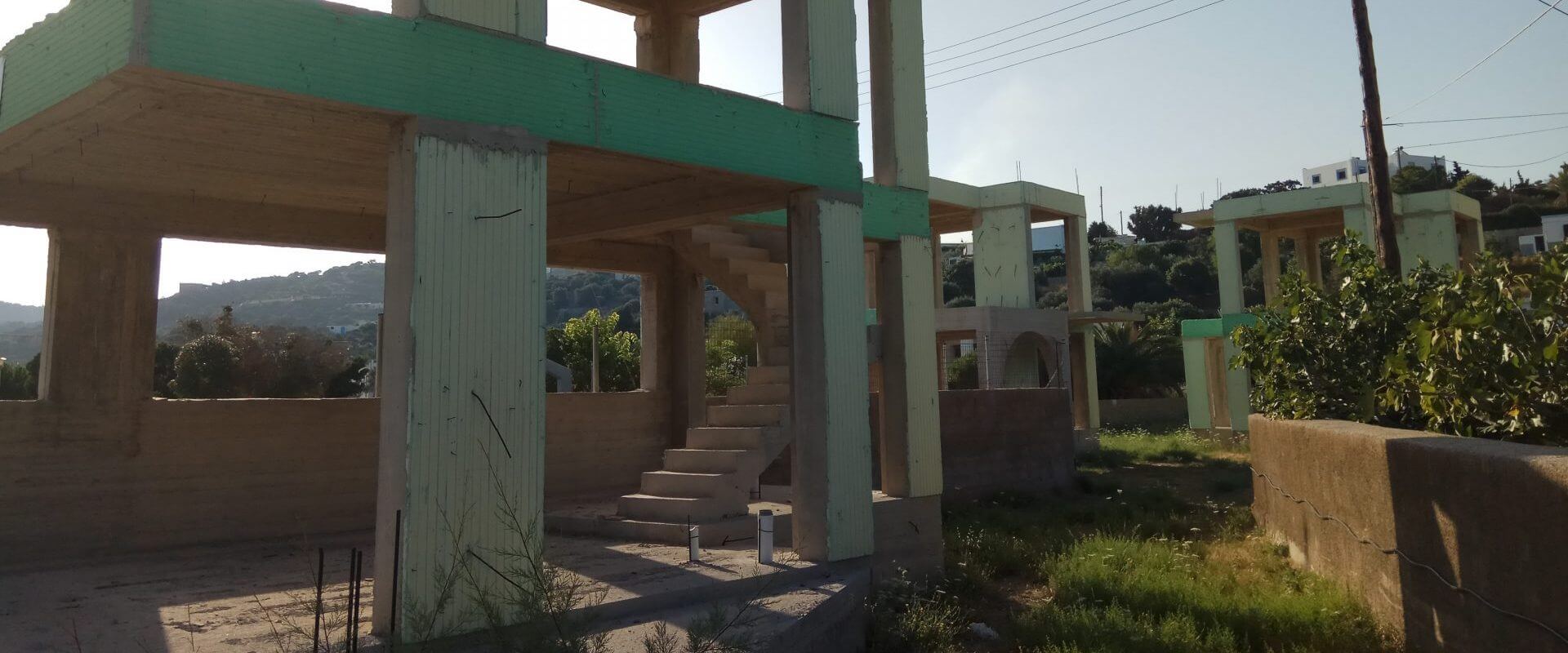 Seaside properties Leros L441
For Sale (Negotiable Price)
Description
Address
Detail/Feature
Seaside properties Leros L441
Unfinished maisonettes at the property of 1418 m2 in the beautiful and peaceful area of Drimonas.
It is the chance you should not miss for the investment because of the 3 maisonette buildings.
Located next to the sea and with the magical view to Agios Isidioros, Gourna, and Saint George.
With water and electricity near and with the possibility of building something at another 200m2.
The whole property is separated into parts:
-Part A has a surface of 230.19m2 with an unfinished residence of 67,25 m2
-Part B has a surface of 186.53m2 with an unfinished residence of 63,44 m2
-Part C has a surface of 212,85m2 with an unfinished residence of 63,44 m2.
There are also 2 more parts the 1st one has the surface of 227.14 m2 and the 2nd one of 227.12 m2 that can be used for building 200 m2 more.
The rest of it is a communal space.
Altogether with the great and low price of just 190.000 euros because of everything that it offers and includes and last but not least the surrounding is very beautiful.
This property is invariably buildable and developable within the residential area.
Also, every part of this whole property can be sold separately.
Additional Details
Drimonas, Agios Isidoros, Gourna, Agios Georgios
1km from local shops, 10m from the sea